Manly Rewards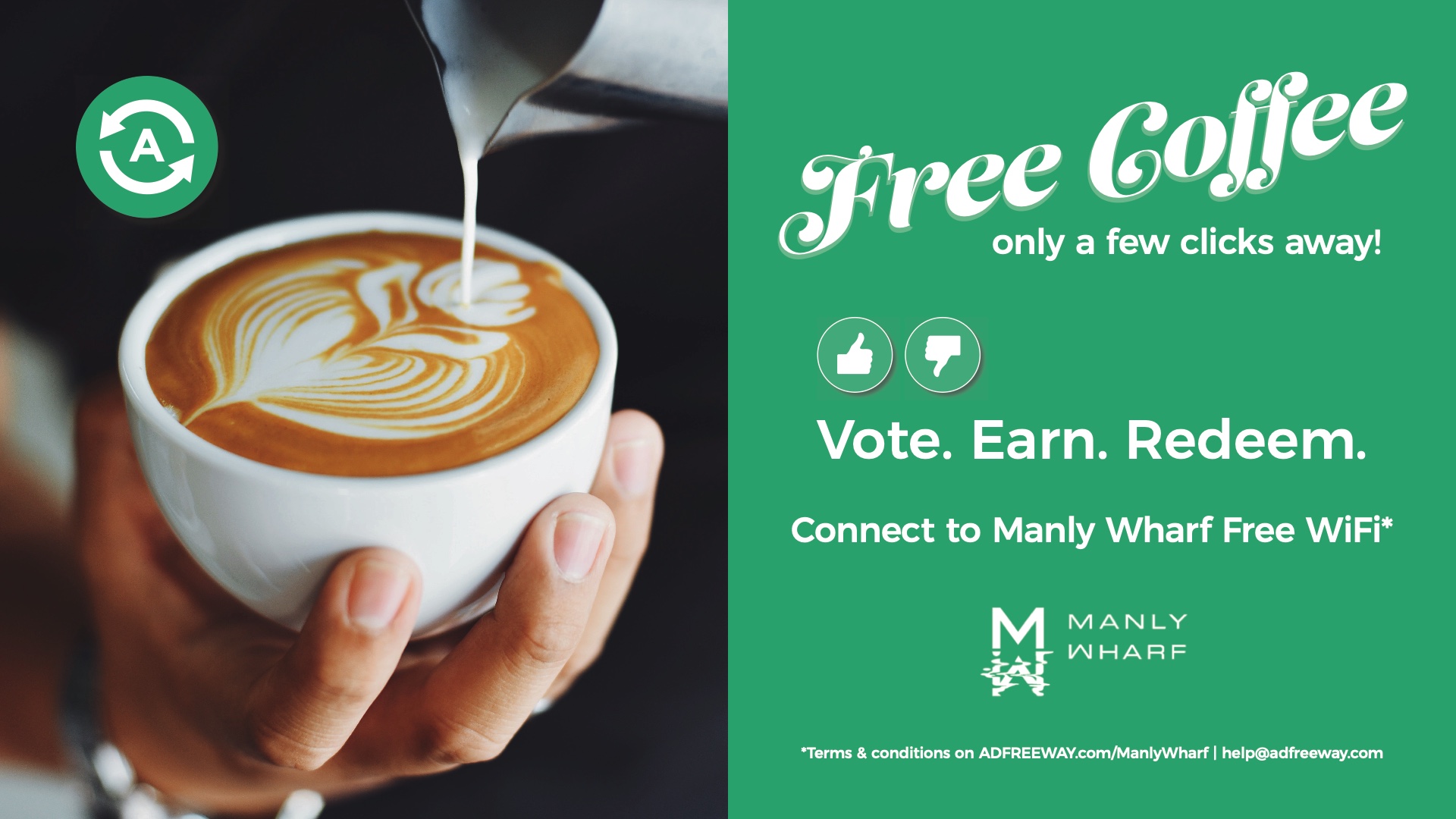 Our first Sydney pilot tested Ad Playlist curation enriched by member-generated emoto response. Ad Playlist preferences trend according to emoto opinions of members with similar interests ('Influencers').
When concurrently rendered insitu with online content (eg published webpage or App environment), ADFREEWAY costitial emotos provide unique cognitive and experiential feedback to more precisely inform user signatures, beyond legacy audience segmentation descriptors, to personalise real-time curation of ad-content delivery. More effective ad-content curation yields greater audience engagement.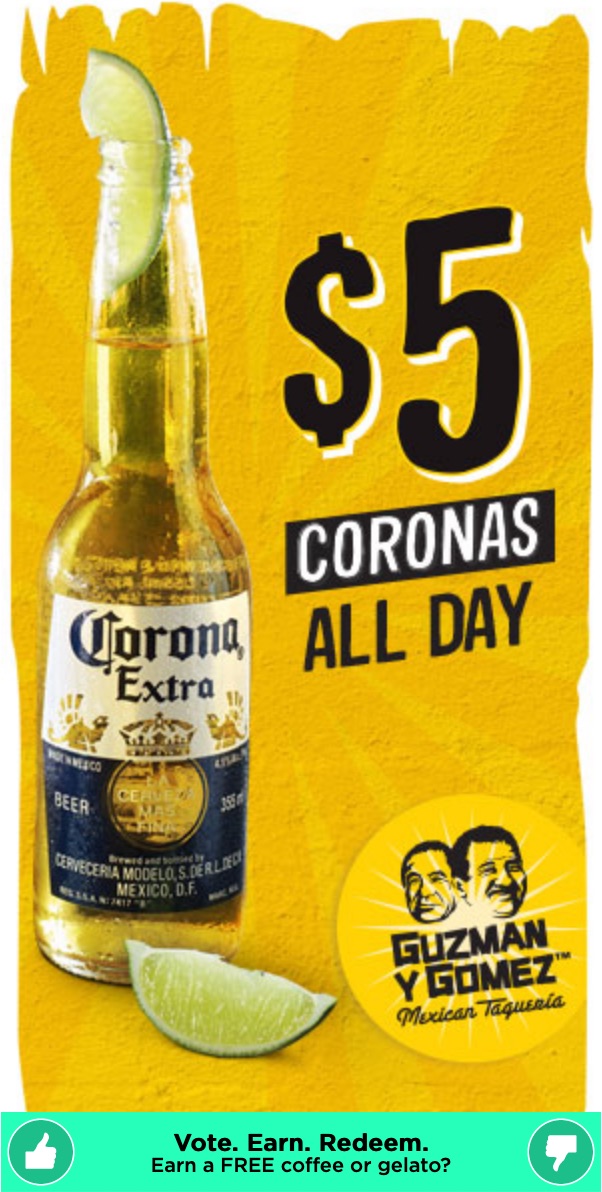 How it worked
On connection to the FREE public WiFi (gateway), users receive complimentary ADFREEWAY member registration and promotional information about the Vote, Earn and Redeem rewards campaign at participating merchants (subject to standard opt-in terms & conditions).
Members with similar interests are assigned dynamic real-time cohorts ('Tribes') by top-level domain activity (see adjacent example audience network map below).
Members are encouraged, over multiple FREE WiFi sessions to vote using emotos on display ads (see adjacent example ad with emoto above).
Members earn instant rewards for voting, eg FREE coffee or gelato redeemable at WiFi gateway retailers.
Tribe matching algorithms share associated voting feedback to update individual Ad Playlists (as curated across trusted ad networks). For example, if a user dislikes (votes against) a specific advertisement, their Tribe is less likely to also be served that disliked ad.
Influencers earn reward tokens faster by voting more on ads. Future bonus rewards will be earned by curating better Ad Playlist rotation for other members (as reflected in their higher CTR ).